Our tax advisors will choose the best option for you
In Germany, there are 6 tax classes, where employees are categorized according to the marital status, salary and other criteria. Our tax experts will choose the most beneficial alternative for you so that you can tax your income in the most suitable class since the beginning of your activities as well as avoid due payments, which may be an unpleasant surprise.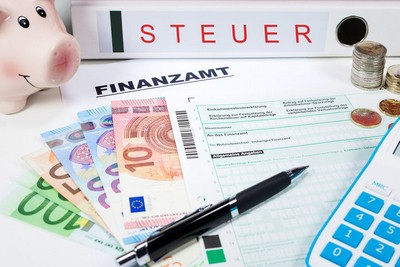 If you are working as a foreign employee for a German company and you are single, you will be automatically placed in the tax class 1, which is the least beneficial, unfortunately. However, after fulfiling certain conditions, you may ask for a refund of the deducted income tax via a German tax return.
If you are married, you may apply for the tax class 3, which is more favourable than the class 1. However, this application for tax refund in the form of tax return is beneficial only if your partner's salary is not too high.
If you are single, you will be placed in the tax class 1, which is subject to the highest tax burden.
You may apply for a change from the tax class 1 to the tax class 3 if you are married. The application should be submitted to a German tax office. This change, however, is beneficial only if the income of the husband/wife is not too high because the given income is included in calculation for the purpose of your tax return and in some cases you might even pay higher taxes in Germany.